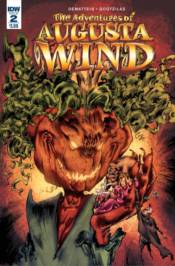 ADV OF AUGUSTA WIND LAST STORY #2
DeMatteis, J. M.
Comic
$6.50
Out of stock. Will ship when stock arrives
Trapped on the shadow-planet called Gloomworld, Augusta Wind and her friends find themselves face-to-face with the forces of Queen Mare. Will they escape her army of living nightmares and save the Storiverse-or will every tale ever told perish with them?