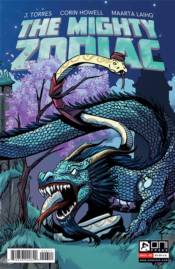 MIGHTY ZODIAC #6 (OF 6)
Torres, J.
Comic
$6.50
Out of stock. Will ship when stock arrives
It's the final battle between The Mighty Zodiac and the Moon Rabbit Army! Great Tiger Ho has been transformed. Master Long is transformed. And Rabbit One has a game changing transformation of his own before the dust settles at Twilight's Bastion. Who will be the last warriors standing?