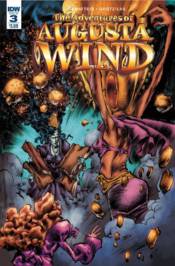 ADV OF AUGUSTA WIND LAST STORY #3
DeMatteis, J. M.
Comic
$6.50
Out of stock. Will ship when stock arrives
Augusta Wind comes face to face with Omegus, the Story Killer-and she's not at all what Augusta expected. Will the umbrella-girl join forces with Omegus and help her erase the entire Storiverse-or will Augusta resist and be erased with it?