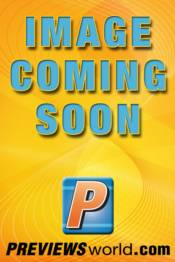 GOOSEBUMPS HORRORS OF THE WITCH HOUSE #3 FENOGLIO
Tipton, Denton J.
Comic
$6.50
Out of stock. Will ship when stock arrives
Rosie and her friends are in the witch's clutches, and if they want to save themselves (not to mention the entire town), they'll have to figure out a way to stop her most powerful spell before it's too late! Friendships will be tested and secrets will be revealed in this stunning conclusion.