HOME > ROCK MUSIC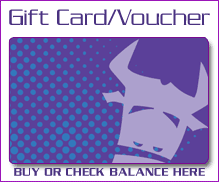 Customers please note
- Due to the rush and ensuing backlog of orders, we will not be able to guarantee any packages in time for Christmas if the order is placed after the
14th of December
.
We will still be doing everything we can to get orders placed after that date quickly, but please be aware they may not arrive in time...
Items currently shown as 'Out Of Stock' or 'Pre-Order' will not be available in time for Xmas.
Recent Arrivals
Sorry, there are currently no 'Recent Arrivals' in this department with the product type you selected...